Advanced Animal Care is a brand new facility serving large and small animals in Douglas, Wyoming; however, M. Dean Smylie, DVM has been practicing veterinary medicine in Douglas since 1990. After 27 years at Smylie Animal Clinic, Dean opened Advanced Animal Care in Douglas in 2017.
At Advanced Animal Care, we provide the highest quality animal care at reasonable prices. We believe when veterinary care becomes cost prohibitive, pets and animals are neglected and suffer needlessly. That's why we put compassionate veterinary care ahead of profits and, in doing so, insure that all animals receive the treatment they need and deserve.
Our dedicated, caring staff works to make pet care affordable through careful financial management, improving efficiency, and maximizing volume. We take pride in the fact that we are able to provide the highest quality care at a fraction of the price, because we believe the joys and companionship of pet ownership should be available to everyone.
Our vet and staff believe in and abide by the veterinary hippocratic oath.
---
HOURS
Monday – Friday: 8 a.m. to 5:30 p.m.
Saturday: 9 a.m. to noon
Appointments are needed to see the doctor. Walk-ins are welcome Monday – Friday for routine vaccinations and toenail trims with a technician. House calls and visits outside of normal business hours can be scheduled. Please call 307-358-1125 to make an appointment.
---
PAYMENT
We accept cash, check, Visa, Mastercard, and Discover. Payment is due in full at the time services are rendered. For more expensive surgical procedures, we participate in the CareCredit program. CareCredit is a medical credit card that allows you to pay your bill in monthly installments. You can learn more and apply online at carecredit.com.
---
MEET OUR TEAM
Dr. Dean Smylie, DVM & Kim Smylie, CVT
Owners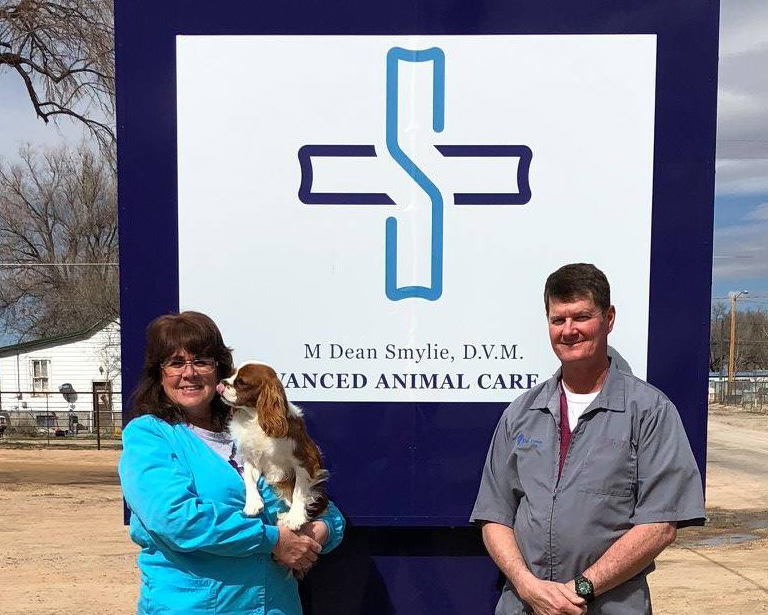 Dr. Dean and Kim are the heart of Advanced Animal Care, LLC and have been practicing together for over 25 years! They have been married for 27 years! They started Advanced Animal Care in 2017 to bring affordable, reliable, and friendly care to you and your pets. They began their journey together at Kansas State University where they met and began life together. Kim and Dean have three children and have made veterinary medicine part of their family and life. They have dedicated Advanced Animal Care to making you and your pets feel at home and treat them like their own. In their spare time Kim and Dean travel to see their kids in college and in their athletics and spend time out with their small cow herd. Kim is our office manager and head technician, she does it all from the book work to the bloodwork and is our lead assistant in all orthopedic procedures. Kim is excited to vaccinate, run lab work, read x-rays and do just about anything you need done! Dr. Dean is our veterinarian!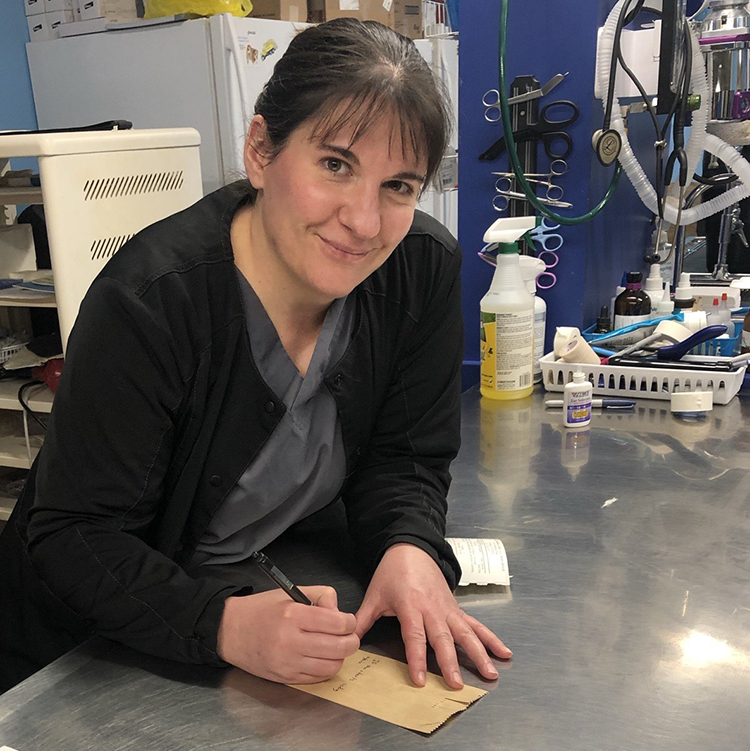 Dr. Jemma Pipkin
Associate Veterinarian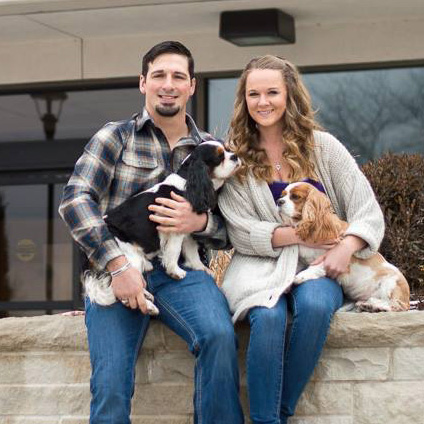 Hannah Smylie, B.S., RVT & Colter Haman
College of Veterinary Medicine at Kansas State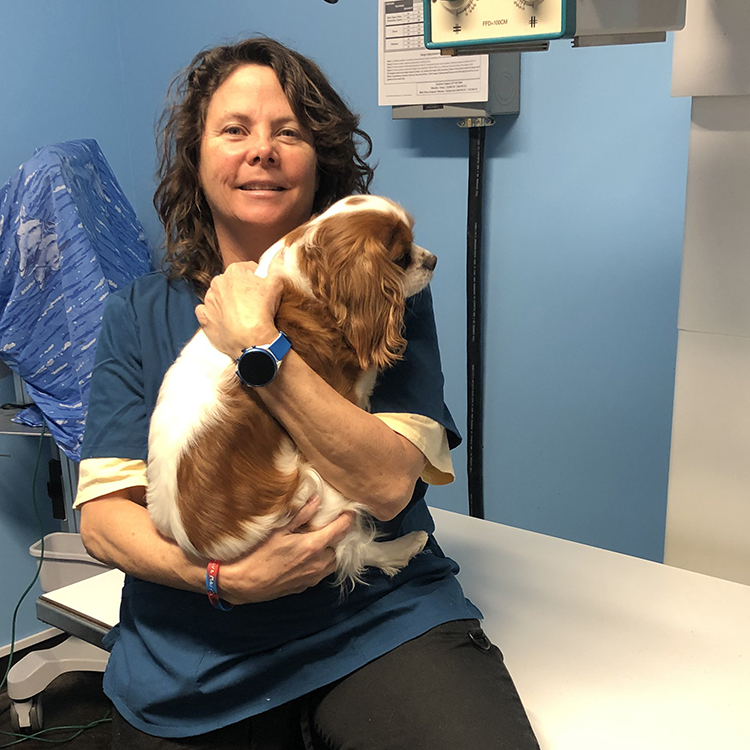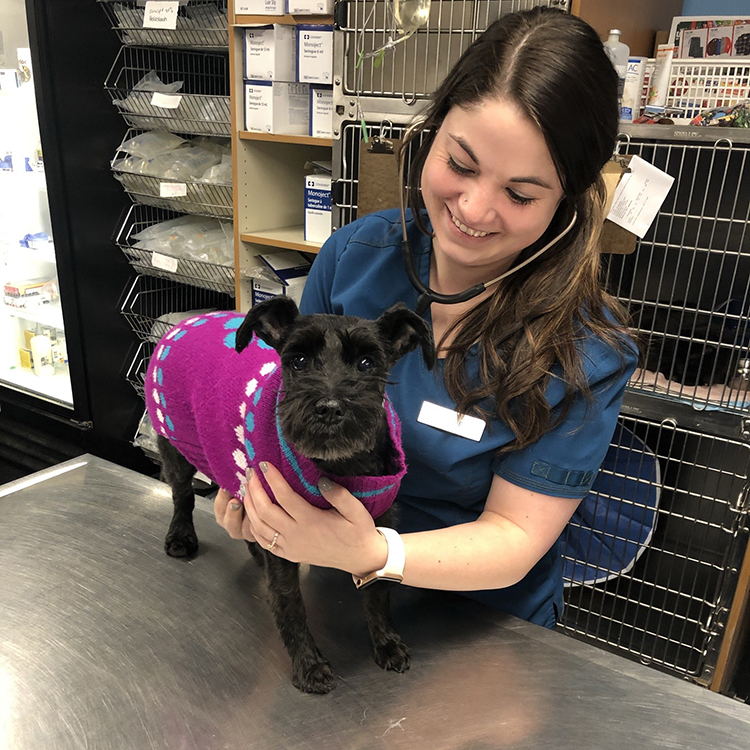 Kelsie
Veterinary Assistant. Currently Attending Penn Foster to become a CVT.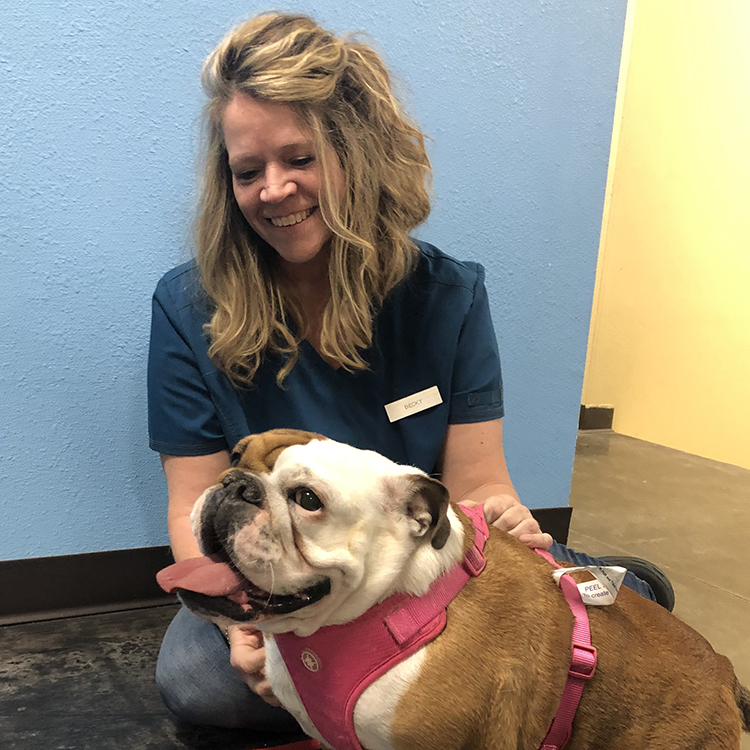 Becky
Veterinary Assistant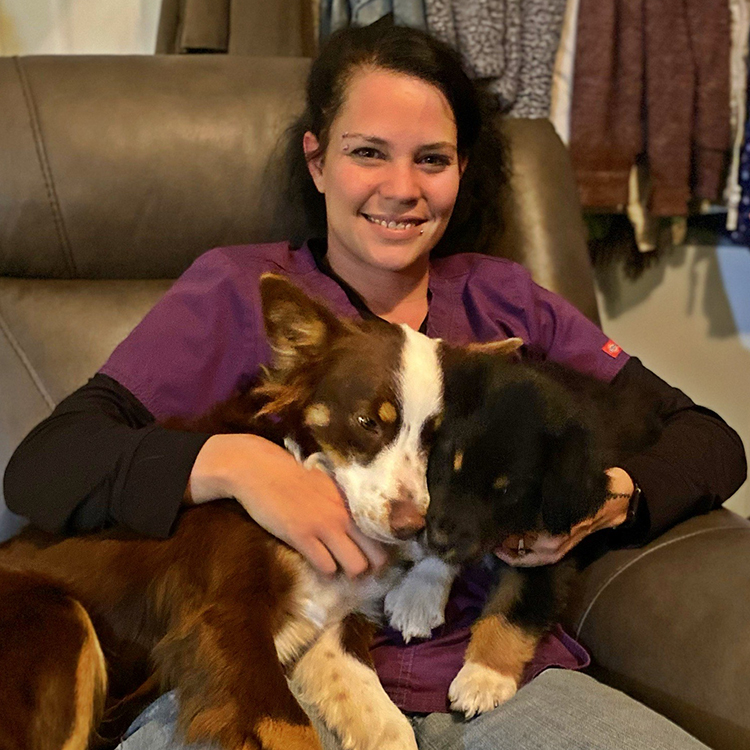 Kirstin
Veterinary Assistant