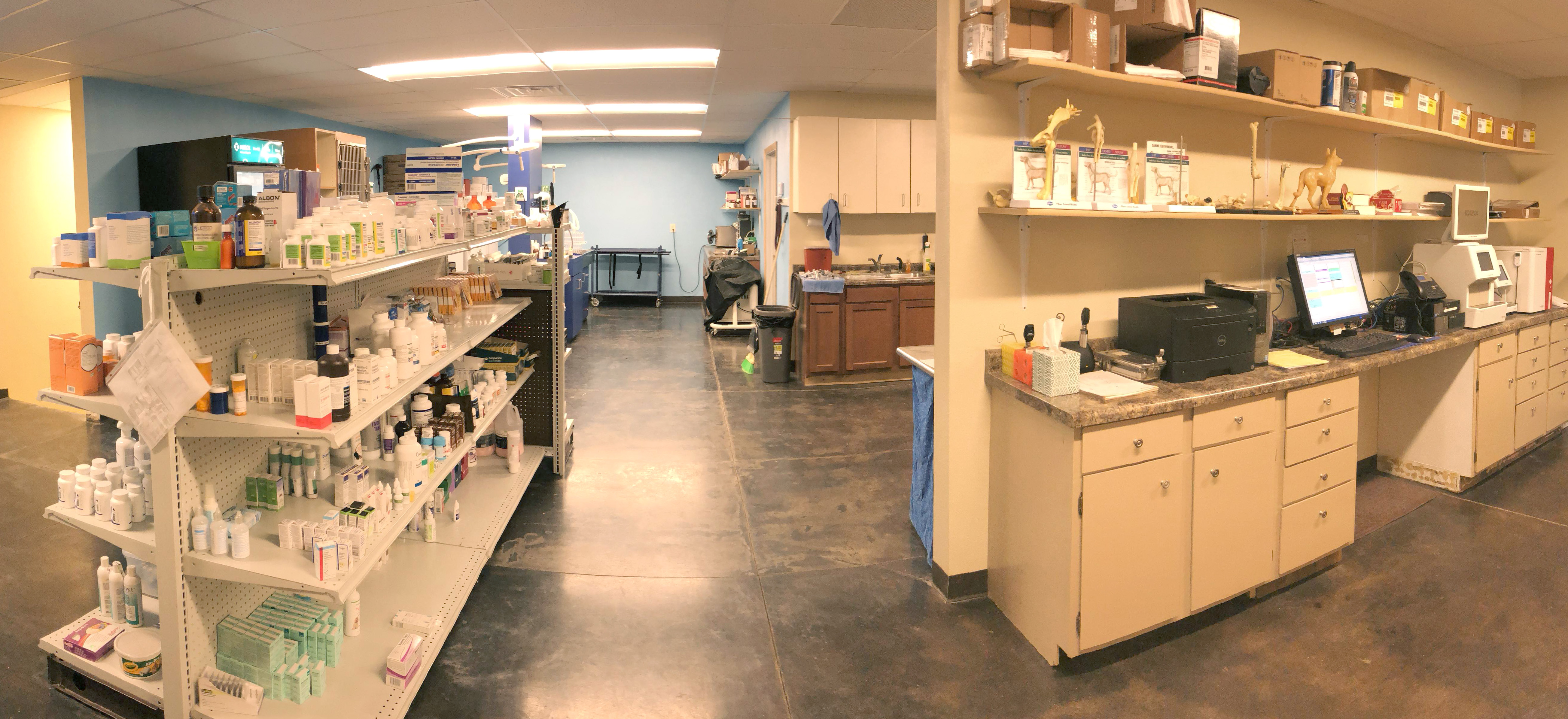 Advanced Animal Care provides a full-range of services, including general preventative, advanced diagnostics, surgery, and orthopedic procedures.
Wellness — We believe in working with you to determine the individual needs of your pet. To keep your pet happy and healthy, we recommend a program of essential care, including annual physical exams, dental care, proper nutrition, parasite prevention, and immunizations. As your pet ages, we may recommend more frequent examinations for earlier detection of the health problems that older animals may develop.
Surgery — Our office features state-of-the-art surgical suites, where we perform a variety of surgical services, including routine spay and neuters, soft tissue surgeries, dewclaw removal, c-section, tumor removal, fracture management, and orthopedic surgeries. After surgery, we provide a personalized pain relief regimen to help ensure your pets' comfort, reduce stress, and aid in the healing process.
Advanced Diagnostics — Catching a problem early is as important in animals as it is in people, and early detection and treatment of health issues typically resolves in higher survival rates, faster recoveries, and improved quality of life. As a patient, you'll have a complete suite of diagnostic tools at your disposal, including: in-house labs, digital x-ray, endoscopy, ultrasound, and EKG.
Boarding — We know you love to take your pets with you, but it's not always possible. We have onsite kennels to securely house and care for your pets while you're away. Pets receive supervised care, exercise, and the loving attention of our dedicated staff.
Pharmacy — Our on-site pharmacy is fully stocked and carries a variety of medicines to meet all your small and large animal needs. For our out-of-town patients, we are happy to fill prescription refills by mail.
Food and Nutrition — We stock dog and cat foods from iVet, Royal Canin, Iams, Eukanuba, and Hill's Veterinary Diets. In addition to what we carry in our office, we are happy to special order whatever you might need.
Mobile Ambulatory Services — Advanced Animal Care provides in-home veterinary care when it is not possible for you to come to us. Not all services can be performed outside the clinic, but many are available.
We work with many types of animals, including large animals such as horses, bovines, hogs, and alpacas; and small animals such as dogs and cats.
Alpacas, Bovines, and Hogs — pregnancy checking with our portable hydraulic chutes; parasite control; vaccines; bloat relief; obstetrical care; lameness and soundness exams; castrations including cryptorchids; dehorning; hernia repair; cryosurgery; preventative medicine; diagnostic and reproductive ultrasound; digital radiology; and health certificates and inspections.
Horses — vaccines; parasite control; sheath cleaning; dental care including floating; cap removal; wolf teeth removal; castrations including cryptorchids as we have a large animal surgical table; periosteal stripping; hernia repair; caslicks; cryosurgery; colic treatment; preventative medicine; soundness; lameness and insurance examinations; diagnostic and reproductive ultrasound; digital radiology; Coggins testing; health inspections and certificates; pre-purchase exams; and additional surgical procedures including medial patellar desmotomy.
Small Animals — wellness exams; dental care; pet boarding; vaccinations; parasite control; digital radiology; ultrasound; endoscopy; health inspections and certificates; senior pet care; cremation/burial options; routine surgeries including—but not limited to—spay, neuter, declaw, c-sections, tumor/lump/wart removals, debarking, and hernia repair; and specialty surgeries including—but not limited to—lateral ear resections, anal gland removal, laprotomy, and enterotomy.